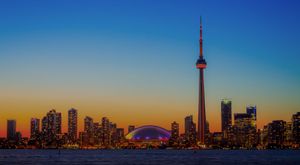 INNOVATION WITHOUT COMPLEXITY
About us
Avantune is a cloud company that develops self-service, IoT and AI enhanced business solutions. Our mission is to deliver innovation without complexity that can empower people and reduce costs. With Genialcloud, we help customers orchestrate resources, processes and data; with Powua, we help customers orchestrate IT and IoT resources and gain control on their critical assets.  
Avantune was founded in the late 90s in Spoleto, Italy, a city known for its rich history and art. Our initial focus was on software services, which quickly transitioned to cloud and business applications. This led to unprecedented growth in the following decade, which allowed us to shift our headquarters to Toronto, Canada.  
Today, we have a truly global reach with offices in Canada, United States, Italy, Spain and Mexico. From the very beginning, we have been able to anticipate the needs of our customers and support them in their growth through cutting-edge, flexible and scalable technology solutions. In fact, Avantune is inspired by "advanced tuning", essentially, "tuning" to customer needs.
What we do
Business Solutions
The power of an on-demand cloud business platform, from erp to crm, analytics and workflow, adapable to processes and with zero deploy.
Artificial Intelligence
With our AI solutions organizations are able to anticipate trends, detect patterns and predict behaviours like never before.
Internet of Thinghs
With our orchestration platform, organizations can easily orchestrate IoT resources and manage smart factories and plant.
Brochure
Code of Ethics
Avantune conforms the conduct of its activities to comply with consolidated ethical principles, which are expressed in this Code of Ethics. 
Avantune recognizes the importance of socio-ethical responsibility, safety, and environmental protection in the conduct of business and company activities and is committed to respecting the legitimate expectations of anyone who has an interest in good business continuation (privileged interlocutors) and the community in which operates. 
In particular, the shareholders, employees and collaborators, customers, suppliers, the environment, and, in a broader sense, all organizations and institutions that are influenced by the direct and indirect effects of the Company's activities are to be considered privileged interlocutors of Avantune.
Some of our customers