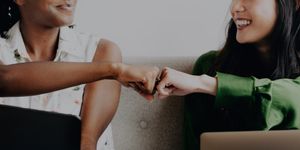 MAKE MORE WITH OUR RESELLER PROGRAM
Our Reseller Program allows Resellers to choose the collaboration level that best suits their business size and skills, from a simple commercial relationship, to enablement as OEM of the Partner Cloud offer. 
The partnership allows great flexibility, from simple reporting of the lead, up to the complete management of the opportunity. Companies that want a larger involvement can become certified Solution Providers. 
Thanks to Powua, our Cloud Management Platform, and to Genialcloud's OEM offer, Resellers can offer their customers self-service software and services through innovative and flexible commercial policies based on either a flat rate or a pay-per-use model. They can also autonomously manage their software and services catalogs.
Benefits
Committed to Providing Key Solutions
 True enterprise solutions trusted by organizations
 Serving the industry focused on self-service Cloud solutions
Reliable Global Operations
 Worldwide local presence in key markets
 Local support available in Canada, United States, Italy and Mexico
Cutting Edge Marketing
 High visibility Integrated marketing programs
 Reseller Marketing incentive programs
End-to-End Sales
 Dedicated Partner account managers
 Team of highly qualified sales engineers to assist
New Business Opportunities
 Support your customers in Digital Transformation
 Up-selling and cross-selling opportunities
Dedicated Support
 24/7 support available for your critical operations
 Multiple solution training programs
Some of our clients